Matheson Windows & Doors
Matheson Windows & Doors is a locally owned and operated window and door company in Dartmouth, Nova Scotia. With over 75 years of combined experience, our team has built a lasting reputation of exceptional customer service, quality products, and keen attention to detail.
Servicing the Halifax/Dartmouth area and surrounding districts, we cater to the residential new home construction and retrofit markets. Our personalized services are tailored to meet the individual needs of our clients, and are known to highlight our down-to-earth approach to addressing your service needs.
We satisfy our current customers, those who return to us for professional craftsmanship, and those who continue to recommend us to their family and friends.
We are a subsidiary of Trinity Energy Group
For over a decade, Trinity Energy Group has been Atlantic Canada's most trusted building insulation and enveloping specialist.
Started by three people from rural Nova Scotia in 2006, it's these humble beginnings that Trinity has built its foundation on. The company now has over 80 employees at three branches and serves commercial and residential clients throughout Nova Scotia, New Brunswick, PEI and Newfoundland.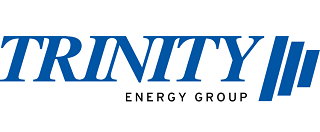 We offer a Full Building Envelope upgrade
A building envelope includes all of the elements of the outer shell that maintain a dry, heated, or cooled indoor environment and facilitate its climate control.
A tight building envelope acts as one monolithic seal which noticeably helps to decrease energy consumption and control your interior's climate. A proper envelope keeps the elements where they belong – on the outside!
Physical components of a proper envelope include:
Windows
Doors
Siding
Wall insulation
Attic insulation
Foundation insulation
Testimonials
See what our customers are saying
I just wanted to let you know that we are very pleased with the work that Matt and the guys did fixing our issues with the trim and the refitting of the basement window. They were professional and very kind young gentleman. I will be in touch in the future when we plan on replacing our doors.
Thanks, Tonia and Brian
Our customer just had to call and share that our staff we sent this morning to fix her door sweep were very polite and professional. She thought we might need to hear that.
HIGHLY RECOMMEND MATHESON FOR ANY EXTERIOR PROJECTS!
We just wanted to express how grateful and utterly impressed we are with your company's skill set, communication and customer service! We are so so in love with the outcome and definitely would not have made it here without all of you guys, especially Scott, Matt & Cole!
10/10 on all fronts, the windows, doors and siding are great quality and look exceptional. Even with the few bumps in the road, (never a project without, let's be honest people!), everything was always handled with professionalism and realistic expectations. We were never presented with an issue and no solution. There were always a few options given and discussed with us before proceeding which we really appreciated. So respectful, punctual and have quality employees that clearly love what they do!
We highly recommend you guys to anyone who asks and will continue to do so! Hopefully we get to work together again in the future on other projects!
Cannot say thank you enough guys ❤
Sam & Jacky
The guys did a good job on the install last week at my house. Despite any surprises they got things done and did a great job.
I have had the opportunity to work with Matheson Window & Doors, Trinity Energy Group with Matt, Charlie, James and Cole on the residential building on St Margaret's Bay Rd, Halifax, Nova Scotia for window installation. I would like to express my appreciation for the excellent service that they provided.
The cooperation and collaboration that Matt and his team brought to the project everyday was greatly appreciated. This atmosphere resulted in a truly enjoyable project experience for everyone involved, a successful end result. Matt and his team professionalism and efficient quality work was managed effectively throughout the project.
I am confident that given the opportunity to work with Matheson Window and Doors, Matt and his team, will be valuable addition to any project again in the future.
We are still loving our "new' home and constantly find ourselves in awe of it all. We're also missing everyone. Seeing the same faces everyday for several weeks, we got to know everyone and feel like we made new friends too. Looking back at the whole project, Sarah and I are so glad that we chose Trinity/Matheson.