Matheson Windows & Doors
Matheson Windows & Doors is a locally owned and operated window and door company in Dartmouth, Nova Scotia. With over 75 years of combined experience, our team has built a lasting reputation of exceptional customer service, quality products, and keen attention to detail.
Servicing the Halifax/Dartmouth area and surrounding districts, we cater to the residential new home construction and retrofit markets. Our personalized services are tailored to meet the individual needs of our clients, and are known to highlight our down-to-earth approach to addressing your service needs.
We satisfy our current customers, those who return to us for professional craftsmanship, and those who continue to recommend us to their family and friends.
We are a subsidiary of Trinity Energy Group
For over a decade, Trinity Energy Group has been Atlantic Canada's most trusted building insulation and enveloping specialist.
Started by three people from rural Nova Scotia in 2006, it's these humble beginnings that Trinity has built its foundation on. The company now has over 80 employees at three branches and serves commercial and residential clients throughout Nova Scotia, New Brunswick, PEI and Newfoundland.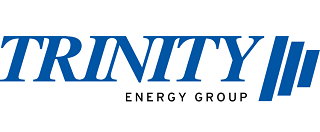 We offer a Full Building Envelope upgrade
A building envelope includes all of the elements of the outer shell that maintain a dry, heated, or cooled indoor environment and facilitate its climate control.
A tight building envelope acts as one monolithic seal which noticeably helps to decrease energy consumption and control your interior's climate. A proper envelope keeps the elements where they belong – on the outside!
Physical components of a proper envelope include:
Windows
Doors
Siding
Wall insulation
Attic insulation
Foundation insulation